Where Science Meets Art It Can Get Emotional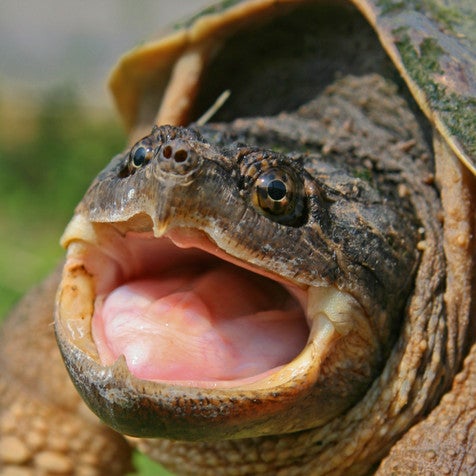 Though I drew a ton as a kid (mostly imaginary undersea worlds, if I'm honest) I have never been able to draw anything that resembled
reality
.
In life, the snapping turtle's face is nuanced, colorful and interesting, but all I've gotten across to you in my illustration below is: DANGER! M*THERF&ING JAWS! DANGER!
Snapping turtles have scared me since the consummate science illustrations of Holling Clancy Holling's
Minn of The Mississippi
that I read in terror when I was 10, even before I had ever seen one live. Hence, unconsciously, JAW PURPLE-TOOTH DANGER is what came out of my blunt-tip Sharpie when I tried to draw SNAPPING TURTLE.
Where science meets art it can get emotional. I mean, sweet Jesus,
look at Minn
, she looks like a weird-knowing-smiling mother of the Dothraki
dragons
.